Sometimes, sensations created by certain experiences simply cannot be put into words. Flying in a tiny propeller plane that has glacier-landing and take-off capabilities over one of the world's last vast wilderness areas untouched by man in one of this nation's most mind-blowing national parks is undoubtedly one of those experiences. Thanks to the staff at Talkeetna Air Taxi, we were able to have the opportunity to enjoy this amazing ride.   First time up, we were unable to land due to uncooperative weather, but our second time up we had better luck.  We boarded the plane, put our headphones on and in no time were off the ground.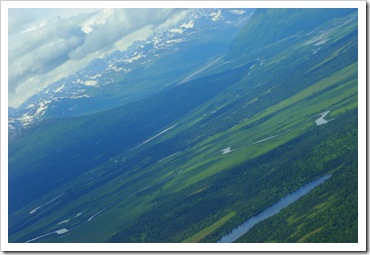 Just about the moment the tires left the runway, we spotted a grizzly bear, appearing ironically small from our perspective, who surreally communicated to us: "you're in for something special," and we knew we were.  Over forests, taiga, alpine tundra, wildlife and wildflowers, soaring rock faces, granite gorges, massive glaciers, and then finally through a puff of clouds, we somehow reached another world—a frozen world—in only about 30 minutes.  As we climbed out of the plane in our special boots and set foot on the glacier, our hairs were standing on end; not because of all the snow, but because of the still, silent, lifeless, foggy, enchanting new world soaring over and surrou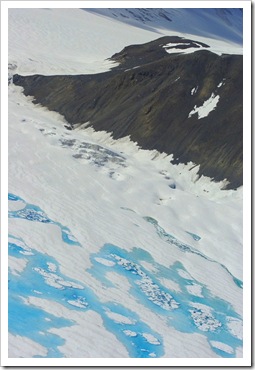 nding us. Speechlessness ensued for a bit before exhilaration took over and we began to race, make snow angels, and have a few glacier-snowball fights.  Our pilot, after realizing we were never going to re-board unless physically forced, eventually had to round us up, ending our recess play-time; reluctantly, we re-boarded the plane.  Taking off of a glacier is a little different than a typical concrete runway takeoff; mostly because of the use metal plates rather than rubber tires to get off the ground. Filled with sheer elation, we were in a strange, struck body- and mind-state for the entire flight back, allowing our very being to be uninhibitedly penetrated by the extraordinary, dream-quality landscape over which we were flying. Brilliant turquoise jewel-like glacier pools perfectly contrasted with bright white snow; forests with every shade of green blanketed the undulating mountain sides; perfect white clouds filled the vast blue-blue sky; small areas of intense oranges and reds appeared sporadically; and sunlight gleamed on dark blue rivers and lakes. In a series of deep breaths and thoughts, we were, once again, reminded of just how spectacular this world in which we exist really is; and how, when viewed from above, Earth's geography becomes even more mystifying.
Aside from flight-seeing over the Denali National Park, taxiing climbers to Mount McKinley (the highest peak in North America, also called Denali—called McKinley only by non-natives) base camp and other glacier drop-off points in the Alaskan Range is one of TAT's primary focuses. Paul, the owner and an experienced climber, is as passionate and knowledgeable about climbing as he is about flying, which makes TAT the perfect resource for information that climbers and other outdoor excursionists need to stay safe and be prepared. In an area of Alaska filled with endless adventure possibilities, TAT is a great source to help plan serious outdoor adventures.

Not all planes have the capability of landing on and taking off from a glacier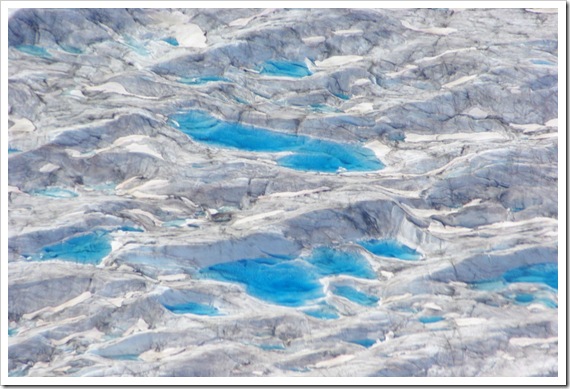 Looks like little swimming pools…really, really cold swimming pools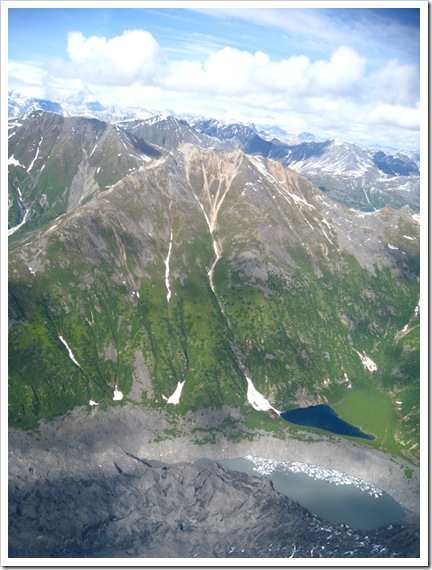 Alaska:  Land of Extremes and Contrasts:  Wind and Sun, Snow and Rain, Heat and Cold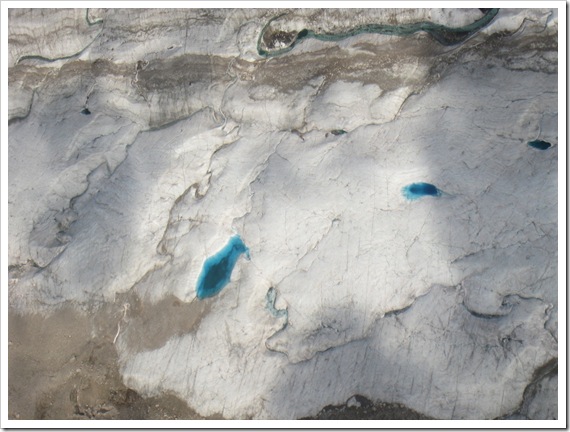 Turquoise jewels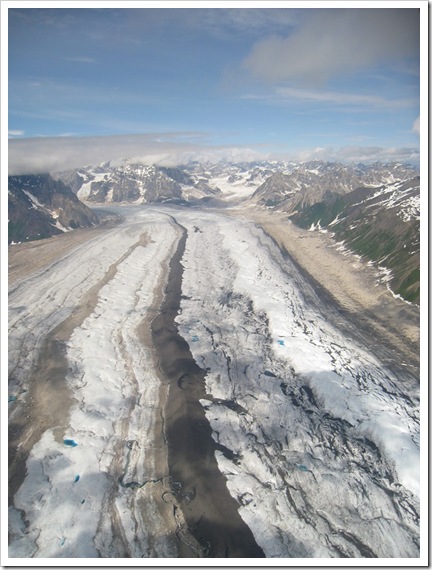 Glacier with volcanic ash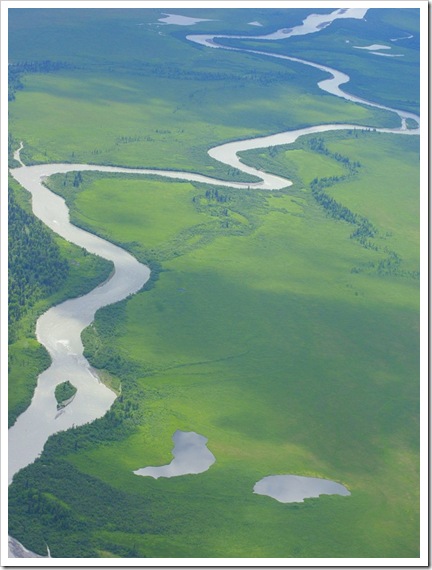 Alaska has a more lakes and rivers than any other state, with a total area more than the entire land area of Massachusetts and Vermont combined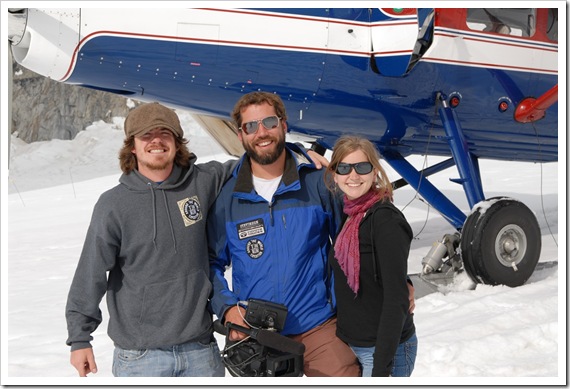 Three happy Musketeers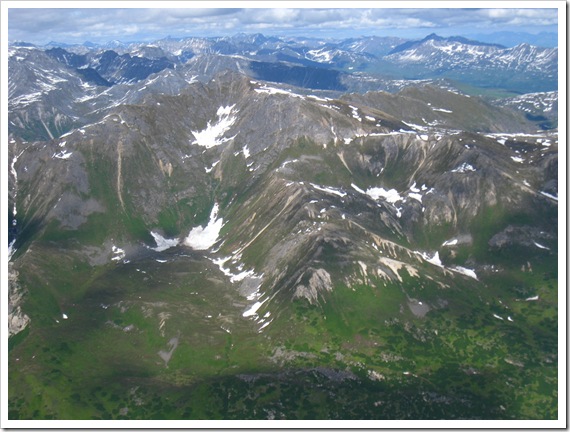 View from Above