Countries: United States, Canada
Miles Driven:Â  1,586 Miles
Song of the Week: "Dylan's Hard Rain" –Ryan Bingham
Book of the Week:  "Road Fever"-Tim Cahill
Road Fever
Quote of the Week:  "BEAR!  That's a bear.  Yep, right there!"  -Craig Johnson, driving on Hwy 16 West from Jasper to Prince George.  We saw 4 Black Bears on the side of the road.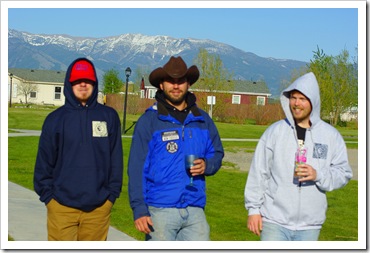 We ride again.  After over a month hiatus off the road we returned to the highway for our voyage north to Alaska.  We'd, again, like to thank all of those that supported us in our fundraising efforts that enabled us to finish the expedition.  It means a lot to us, and is greatly appreciated.
From Denver, Steve, Celeste and Craig ventured north to Loveland to stay at Steve's Mom, Judy's, place, while I headed to Rocky Mountain National Park with an amazing female for one last adventure in Colorado.  We met up the following morning for a delicious breakfast prepared by Judy and her husband, Tom, said our goodbyes, and got on I-25 North headed to Bozeman, Montana.  A ten-hour trek in the trucks got us to Allan and Jen Sheldon's home that has an incredible view of the Bridger Mountains.  We had a blast hanging out with them in Bozeman for the couple days we were there, and can't thank them enough for their hospitality.  They're great people, and we were very lucky to spend time with them on our first stop as we headed north.  We couldn't have picked a better place to regroup and get ready for our push t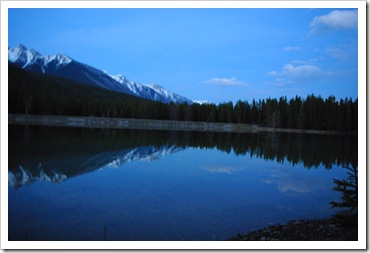 hrough Canada.
From Bozeman we headed through Missoula and then north to the Canadian border, where we crossed with only some simple exchanges of a hello and a thank you to the border agent.  From there we went on a four-day exploration of the Canadian Rockies wilderness, staying in the Kootenay, Banff and Jasper National Parks, and staying at the Dry Gulch Provincial Park, Two Jack, Whistler's and Snaring River campsites.  We were amazed at the scenic beauty of the mountains and lakes, and even more surprised at the length of days.  It seems like the sun just doesn't want to set.
The first night in Canada we stayed at the Dry Gulch Provincial Park, just south of the Kootenay National Park where the following morning we checked out the Radium Hot Springs.  From there we headed to the Two Jack campsite on Lake Minnewanka in the Banff National Park.  It was one of the best campsites any of us said we've stayed at, as it was right on the water, with mountain ranges surrounding the entire lake.  The reflection off the water seemed unreal, and the length of the day added to the magical experience.  A stop at Lake Louise, named in 1884 after Princess Louise Caroline Alberta, the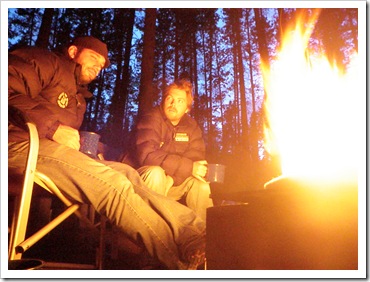 sixth child of Queen Victoria, was our last stop in Banff National Park.
Jasper National Park, just north of Banff on Highway 93, enabled us to find Whistler's campground.  It was here that we battled the effects of Mother Nature.  A steady, cold rain mixed with near freezing temperatures made for an interesting night of camping, to say the least.  We pulled through, however, and were welcomed in the morning with some sunshine as we headed to the aesthetically pleasing Snaring River campsite named for the river it's on.  Shoppman prepared a splendid meal of spaghetti and we retired early to prepare for a busy following day.
We awoke and went to Maligne Rafting Adventures to gear up and get ready for our trip down the Fraser River.  One can't beat a day on the river, and we thoroughly enjoyed the experience.  River guide, Aron, and bus driver/photographer Drew skillfully maneuvered and documented our trip, and were great guys to chat with.  We got to see a great view of Mount Robson, and laughed when we saw the back of Drew's shirt, which read, "Paddle Oar Die."
From the banks of the Fraser River we made the 300 kilometer trek to Pr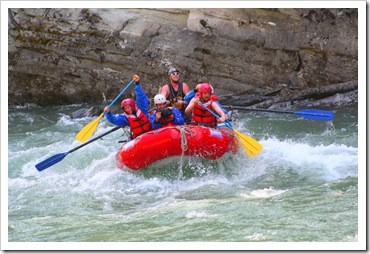 ince George on Highway 16 West, which also could be known as the Wildlife Sightseeing Highway, for we saw bears, elk, deer, and a variety of birds.  The highway led to a little slice of heaven known as Rosel's Bed & Breakfast in Prince George, British Columbia, run by Rosel and her husband, Wilf.  They graciously accommodated us, and did so because of their caring hearts, for publicity or advertising were not even needed for them, because they are retiring after this year.  I always look back on a day to think of its purpose, and when I look back on yesterday I know its purpose was to meet Rosel and Wilf.  They are very special people, and we all feel very fortunate to have been able to get to know them.
We've traveled 1,500 miles, and have 2,205 miles to go reach the northern most point of Alaska, Prudhoe Bay.  We're on our way.
Photos that showcase the week: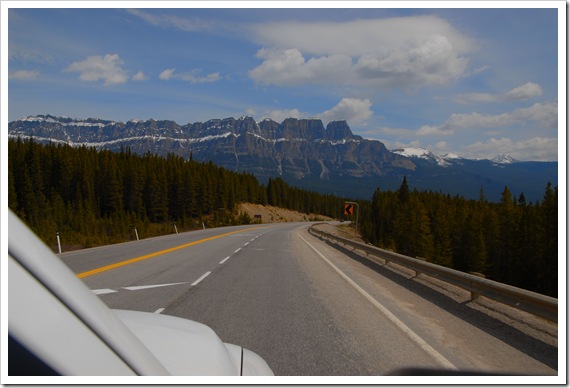 A drive in the Canadian Rockies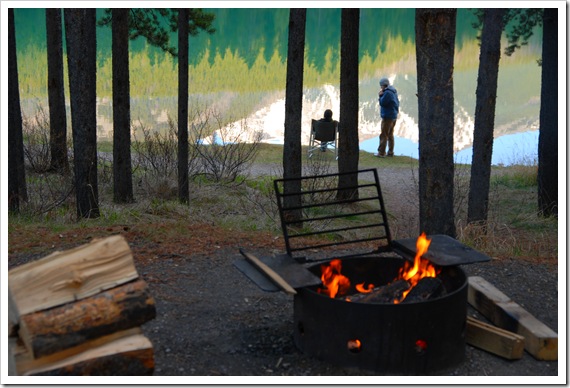 Campfire in the Canadian Rockies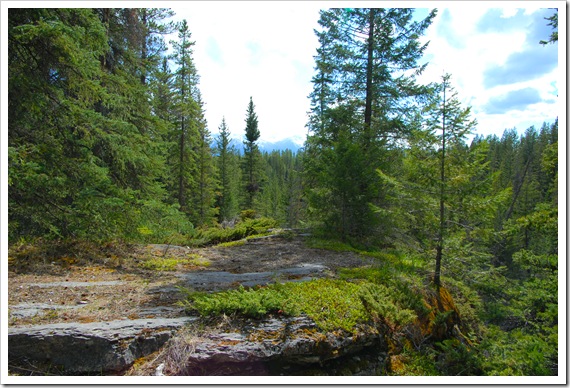 Canadian Wilderness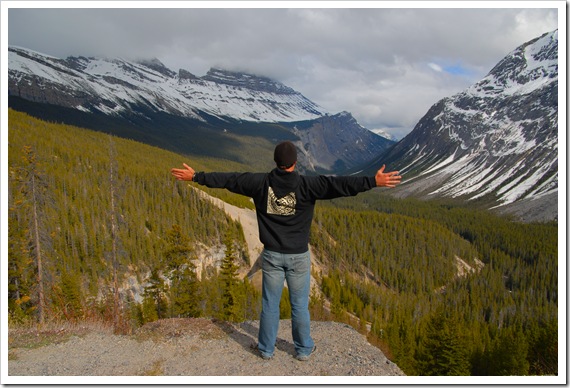 Shoppman shows that its a big world out there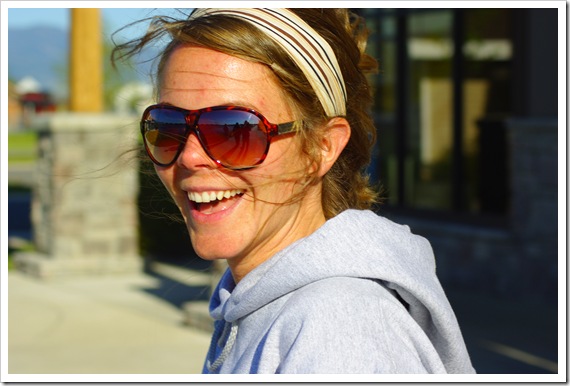 Celeste enjoying herself in Bozeman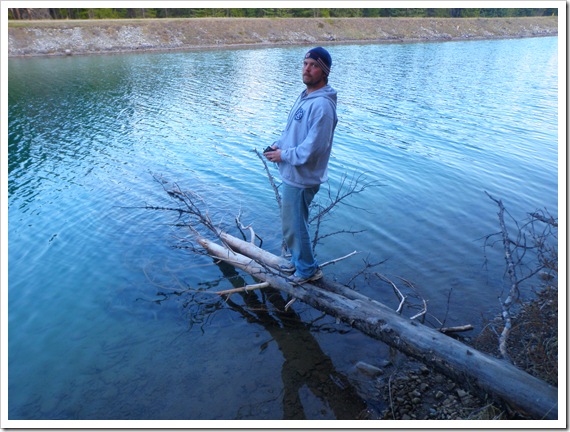 Craig is most at home by a body of water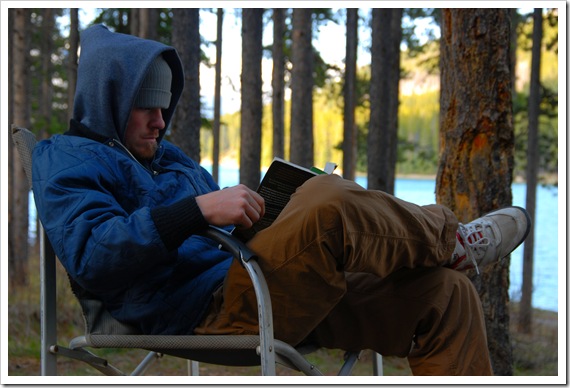 Finding some time to read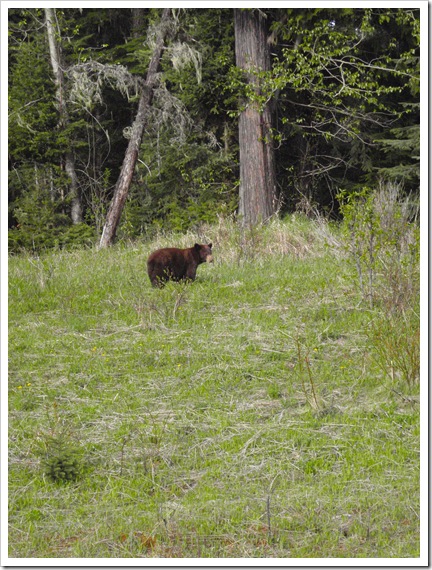 The bear that Craig was referring to in the Quote of the Week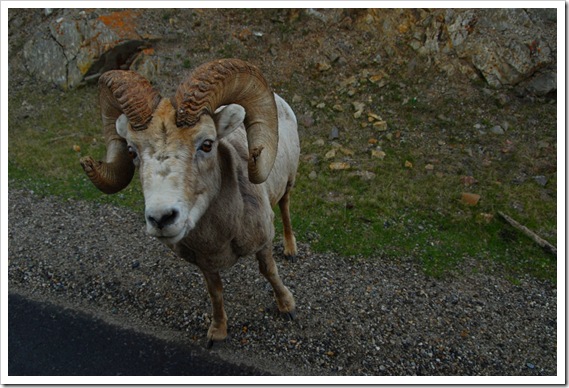 A Bighorn Sheep says "hello" to the Toyota Tundra