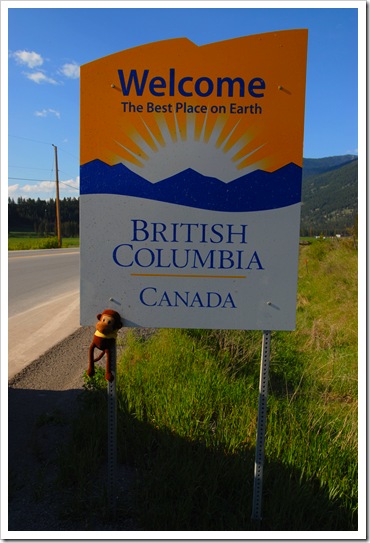 Today officially marks the farthest north in North America for the expedition, but more importantly it also marks the farthest north for any of the crew.  Right now we are in Jasper National Park in the town of Jasper.  At 52 degrees, 53 minutes, -1 seconds North, this is the most North any of us have ever been in Canada.  Here the days are long and the wildlife is plentiful.  The mountains are grand and the lakes are numerous.  It all really hit home for us when we had our first day camping and the sun did not fully set until 11pm.  It stays light out until around midnight.
Since we have spent so much time close to the equator recently, and then back in Denver for a little while, our days end quickly.  And while the sun dives quickly behind the horizon at home and in the tropics, here in the North, this time of year provides a sunset that last for hours instead of minutes.  As we carry on farther north, the days will continue to get even longer until the sun never drops below the horizon.  It will be interesting to see how well we all sleep in tents with the light on all night.
Right now Craig is working on getting permission from the oil company to let us drive the last eight miles of road to Prudhoe Bay. Soon after we will be meeting with some Native Americans for some local Alaskan culture, heading out into the wilderness with a guy named Coke Wallace to check out the bus from the book "Into the Wild" with a few lessons in survival, and much more. We will also be visiting the town of Talkeenta, which inspired the TV series "Northern Exposure," to get an idea of how Alaskans feel they were portrayed in the show and on our way back down we will cross into Canada on the "Top of the World Highway."
With only a week under our belt since we left Denver, the scenery has already been breathtaking and while it is not some exotic country halfway around the world, I think the great wide open of the North will continue to prove to be just as interesting as anywhere else we have travelled.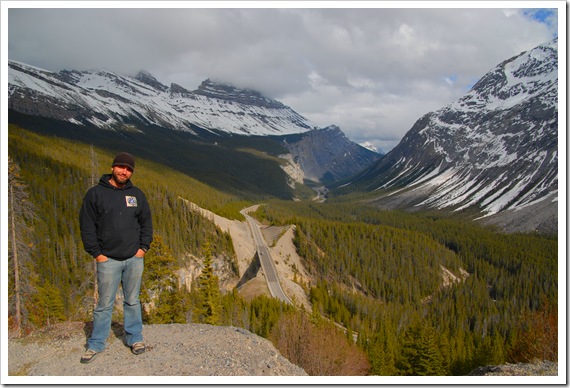 Steve on the road from Banff to Jasper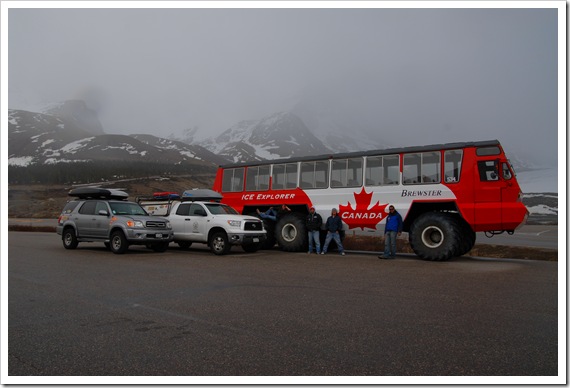 A giant people mover at the Colombia Icefield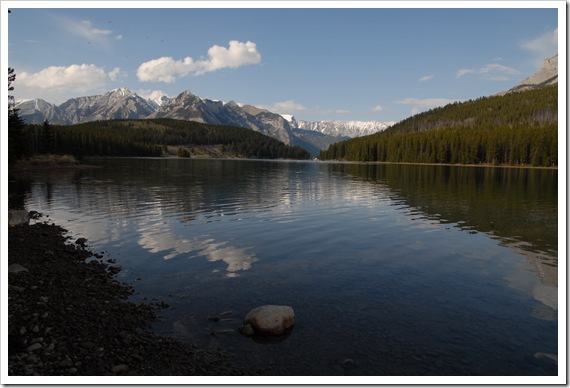 9 pm from the campsite