All of our questions were answered as every last statue was thrown down into the street, doused with fuel of various kinds and lit on fire.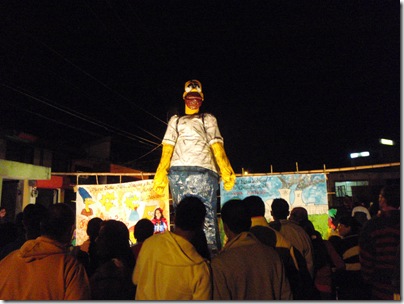 By now the streets were more of a warzone than a fiesta, but it did not matter because this level of excitement is by far the most radical way to ring in the new year that I have ever seen. Children of all ages running free with bottle rockets, roman candles, sparklers and more, this was something I always dreamed of as a young boy, and 20 some years later, there I was.
For the last 3 weeks, since we left Ecuador, there has been either a festival we have attended or heard about at least once a week. Rodeos, music festivals, food festivals, you name it, they've got it. After the New Years extravaganza it seemed that there could be no way to top it, but only 6 days later we were at the Negro y Blanco festival, then we recently passed another few festivals from Cali all the way here to Cartagena. Unknown as to what the reason is yet, last night, the high in the sky kind of fireworks were going off.  Tonight the square just down the street is full of people, yet again, as I write this at 11 pm. It just does not stop, and I don't know how they all keep it up. I think that this is maybe just the pre-party, because Carnival is in just another couple of weeks.  Crazy times here in the Southern continent.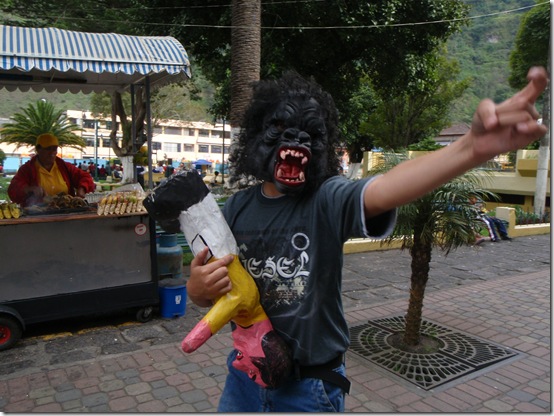 A new years rebel checkpoint attendant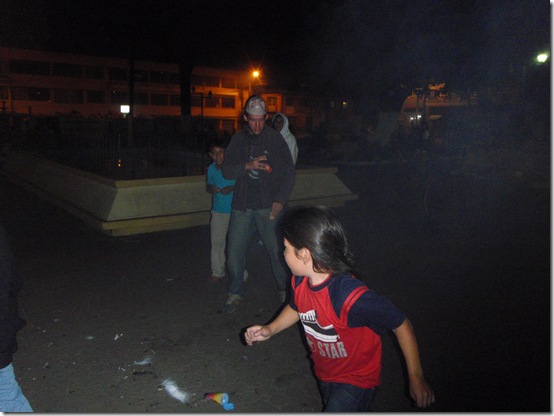 Run kids, Darrell has bottle rockets!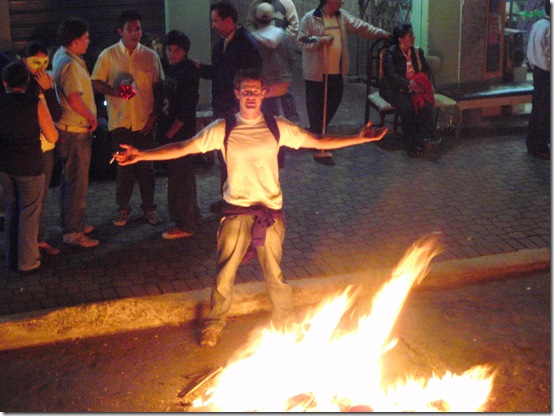 Notice the calmness of the people while the streets are on fire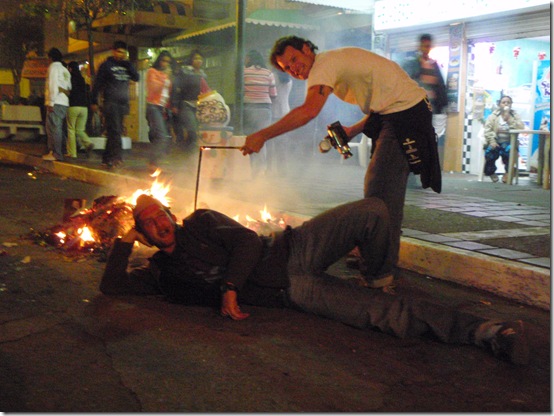 Just hanging out at the fiesta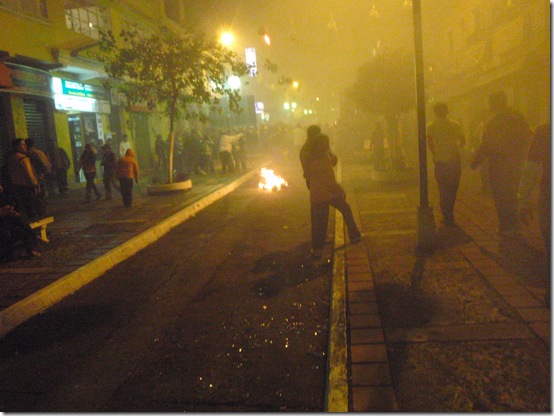 Fiesta or battleground?