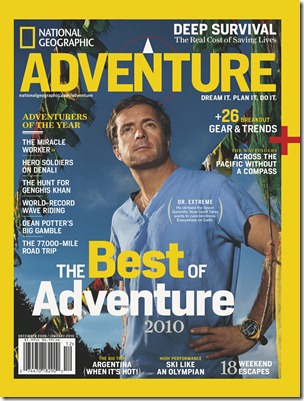 WE HAVE THIS POST PINNED TO THE TOP.  IF YOU WANT TO SEE OUR LATEST POST, PLEASE CLICK JOURNAL AT THE TOP AND THEN SCROLL DOWN.
When we first came up with the idea for this adventure, often we would hear from people, "That sounds like one heck of a vacation."
"How lucky you two are to be able to do something like this," many would say. Breaking the stigma that we were going on some easy road trip vacation to exotic places proved to be near impossible.  We knew, and every day with more and more research, we were absolutely positive that an adventure of a lifetime preceded us.  Still, rarely would we find someone willing to listen to our pleading that this was a true expedition that would go far beyond the limits of what even we believed was possible.
Potential sponsors regularly responded to us with, "Plenty of people who embark on around the world trips come to us for sponsorship, what is different about yours?"  Obviously it is hard to get the point across that we are not jet setting to the next beach party in Thailand, instead our goal was to go overland to the farthest reaches of the globe, crossing each border in our trucks, meeting the locals in the middle of nowhere and getting into some true adventure.  Even after video footage, photos and stories, some of our sponsors would ask, "Why haven't you sent more video footage to us?" The truth is that editing video is much harder than you might think from the back of a truck covered in mud stuck in the middle of the jungle.  The first opportunity to navigate with a set of binoculars and a compass is a little more difficult than one might think, and after the seventh time getting lost in a place where there has not been a road sign for 1000 miles doesn't leave much time in the day for the little stuff.
When we completed the journey, for everyone involved, it was straight back to work since we had all drained every last bit of our money just trying to get home.  With over 30,000 photos and over 100 hours of video footage, we settled back into work and Denver life, but the validation that we had done something extraordinary did not seem to be there.  Sure, we were in the local papers and on the national associated press. The expedition was newsworthy, but it was not enough.  Still, often our expedition was called a trip or a vacation by many.  Then out of nowhere and email dropped into our inboxes.  Ryan, an editor at National Geographic Adventure, wanted to talk to us about our "epic adventure."  Now we are getting somewhere, I thought. Ryan said, "EPIC ADVENTURE," not "EPIC VACATION."  After a series of phone calls, emails, photo editors and fact checkers, our wildest dreams came true…we were nominated as one of the 2009 Adventurers of the Year.
The issue of the magazine has been put in the mail to subscribers and will be on newsstands shortly, but it can be viewed online right now.  If there was ever a point where we were wondering if someone would come to our rescue and put the record straight, I think it would be the 30 some adventurers on that panel that chose us.  It is a true honor to know that we were selected by a panel including names that I have always revered like Conrad Anker, David Holbrooke, Dean Karnazes, Peter Hillary, and Peter Miller.  Until late last night, I did not have a chance to read the article about us. While the article is short and does not explain much about the expedition, we are still ranked and displayed right next to others, which makes it almost impossible to believe are our peers, including Dean Potter, Hubble Astronaut John Grunsfeld, big wave surfer Maya Gabeira, and war veteran Marc Hoffmeister. So with that it seems reasonable to say that our expedition, still noted in their story as a road trip…hehe, was much more than just a couple of years of Bouey and I hiding from reality or running fancy free along the beaches of the world.
Thanks to National Geographic and all the people on the advisory board for their time in putting this all together.  Of course we would like to thank all of you who have supported us since we started, this award is yours too, because it never would have been possible without all of your help.  I cannot imagine a better way to answer the question, "What in the world have Steve and Steve been doing for the last two years?"  That validation might have just arrived.
I have put together a small highlight reel for the competition that has now begun. You can watch the video below.  While none of the honorees were chosen as one standout, there is a competition that allows readers to vote on the one they think should win. So we would appreciate your votes, and hopefully a 10! Please take the time to review the other adventurers, as they are all outstanding people.  You can vote for them too, but since it is a sliding scale, don't forget who your favorite is!! 🙂
Click here to vote or go to http://tinyurl.com/ngavote