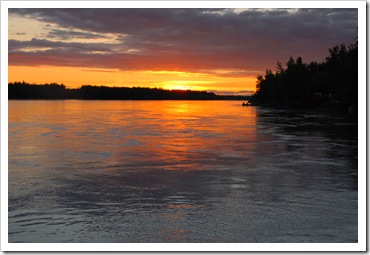 From finding a job to getting good seats to the game, many things in life come down to who you know. As most of our followers on the web remember, during our hiatus in Denver we put on a fundraiser for gas money to get ourselves to Alaska and beyond. In order to complete the last major milestone of the expedition, we needed to rely on the support of friends, family, strangers, and generous companies both local and beyond. One of Steven's friends, Clint, works for the sunglasses and gear oriented company, Oakley. When Steve called his friend asking for a donation to the event, he offered to send us some high quality shades. This was the first time any of us had organized a fundraiser and it had to be done on very short notice. We had less than a month to put the event together, and our intention was to hit the road a couple days after it. In the end, Steve's pal wasn't able to get us the sunglasses on time for the fundraiser, and felt bad about not being able to help us out in our time of need.
As the summer solstice approached and we drove further north the hours of daylight started to stretch longer than any of us with the exception of Steve had seen before. We all started to experience a loss of our internal clocks as the daylight indicated it was the middle of the afternoon when the clock stated that it was clearly late in the evening. On our second night in Hyder, Alaska, a small town disconnected by road from the rest of the state, I took a walk at midnight in one of the longest twilights I've ever experienced. The very next night while camping outside of Whitehorse, in the Yukon of Canada, Steve and I stayed up watching the sunset. At 3am, before retiring for the "night," we realized that it was actually getting lighter before it ever got fully dark. As we were driving further north headed past the Arctic Circle on our way to the Arctic Ocean we knew then that we were in for something we'd not experienced before. On the next day we made the long haul to Fairbanks, stopping only for a quick dip in a mostly frozen lake and a quick lunch at a roadside pullover. On our first day we experienced what I'd call 24 hours of daylight because while the sun technically "sets" I had to pull some pretty heavy curtains to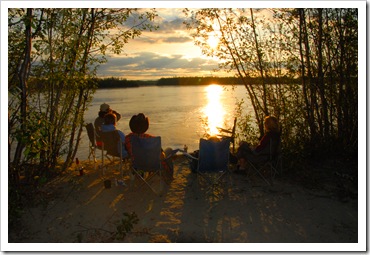 block out the intense light at midnight.
A few weeks ago Steve was contacted again by his friend about finding a way to help us out on our last frontier of our voyage.   Aware that we were headed for some serious sunlight, he wanted to send us some sunglasses from Oakley to protect our eyes during the long days and long drives. Giddy, we headed to a local mall in Bozeman, Montana to pick out shades that would meet us up in Alaska. With most of the crew wearing $5 glasses from the gas station, these new acquisitions would be a major upgrade in eyewear as well as a lesson in taking care of nice accessories.
On our return to Fairbanks from the far north of Alaska our new shades arrived along with the two new crew members, Meagan and Kristen. Minutes after they arrived they were wondering whether we were more excited to see them or our new sunglasses. In this last month the Oakley's have proven to be of high quality, comfort, and a fashion statement in the land of the midnight sun. We'd like to thank Clint and Oakley for our new gear, and hopefully our new glasses will accompany us on adventures in the future.
 
Photos of our Oakely's and more…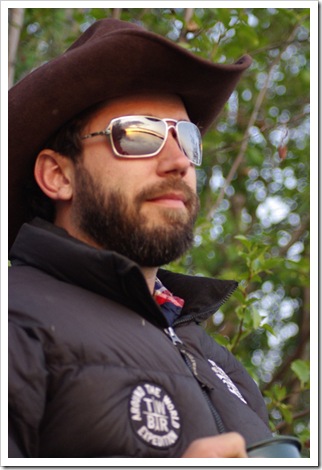 Steve watching the sunset by the river in Nenana sporting a cowboy hat and Oakley Inmate's.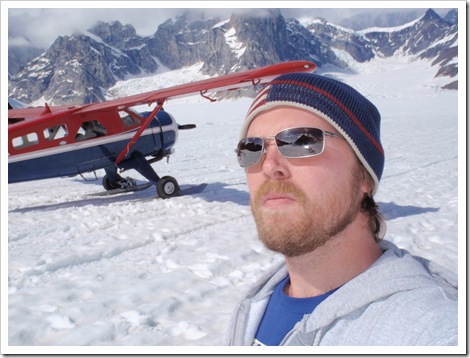 Craig setting down on a glacier during a scenic flight in Denali National park and blocking the glare off the ice with Nanowire 4.0's.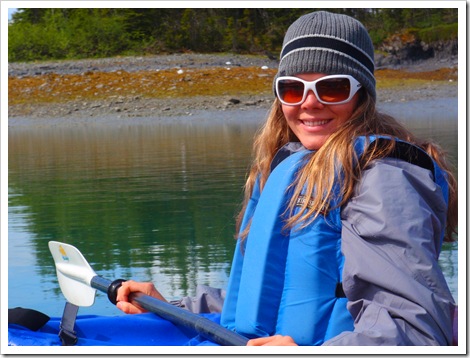 Celeste sea kayaking near Valdez on a bright day and wearing her Oakley Ravishing.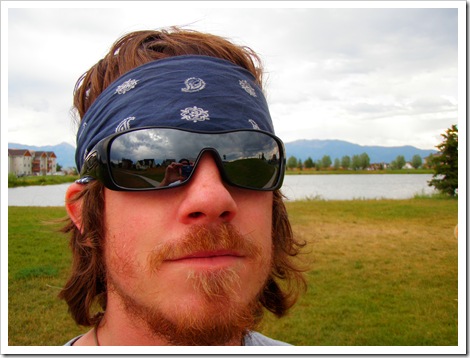 Nels posing in Bozeman, Montana in his Oakely Antix.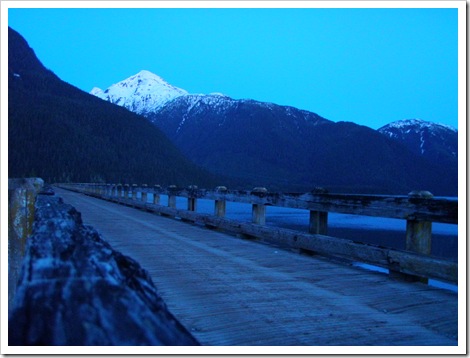 The extended twilight in Hyder, AK at midnight.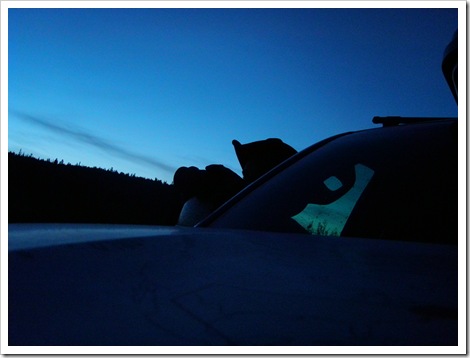 Near Whitehorse, Canada, Steve tries to capture the light at 2 a.m.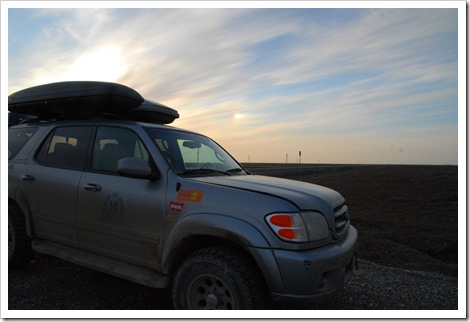 After midnight outside Deadhorse, AK, 10 miles or so from the Arctic Ocean.