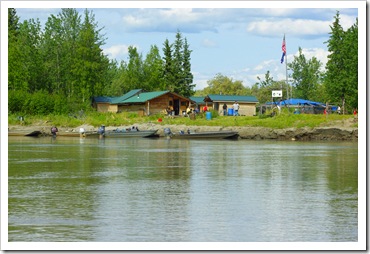 The sense of community we all felt when we arrived at the Old Minto camp for an Athabasca Indian  potlatch was incredible and inspiring.  We were all very fortunate to interact with them and learned a great deal on our tour of the camp.
It began with a 30-mile boat trip up the Tanana River from Nenana, Alaska to the site that was originally settled in 1912.  They have since moved their camp to a new location based on the flooding that continually caused them to flee, but still return to their old location for celebrations.  It was here they were having a celebratory potlatch, as they come to the Old Minto a few times throughout the summer.
They were preparing a feast of incredible proportions, as we encountered people all over the camp helping in the preparation of the meal.  A moose, that yields 1,110 pounds of meat, was being cut up at a station as well as a variety of fish, salads and other food in other areas.  The work ethic of the people was phenomenal, and it really special to see the smiling faces of all the kids running around and playing with each other.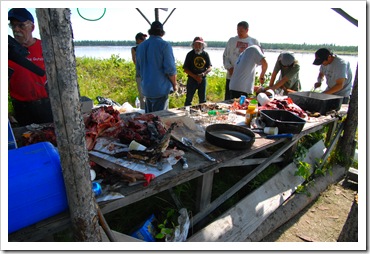 When we arrived we met Paul Sherry, who gave us a tour of the grounds, and along the way we were able to meet many of the great people there.  On the route we were able to see the childhood home of Paul's wife, Irene Titus Sherry, and were in awe of the simplicity of the place of her parents, Walter and Louise Titus, that housed an entire family.  We then headed to the Old Minto Recovery Camp to see the place that is set up for adults with known alcohol and drug problems to help them regain a sober, healthy lifestyle.  A coordinator told us that, "This is great place for not only the person, but their entire family to come to for help, stability and support."
We also learned of the Cultural Heritage and Education Institute, set up by director, Robert Charlie, in an effort to share, educate and restore Athabascan cultural knowledge and skills.  It's goals strive to educate the youth and adults on productive ways of living, to restore the spiritual Old Minto site, and to encourage members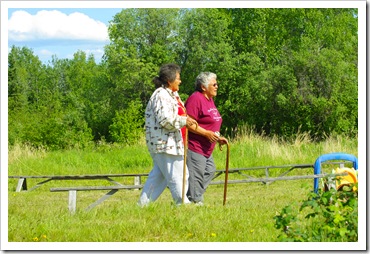 to explore the history of the village.  It also tries to instill pride in the community, to help in the battle to curb substance abuse, and tries to make the community a more cohesive unit.
Their hospitality and graciousness really made us feel welcome, and it was truly a great experience to able sit in the grass, take in the scenery, and hear their stories of trial and triumph.  The Athabascan people really showed us the true pride that comes with people coming together, and we'd like to thank them for the opportunity.  We're anxious for a return visit.
Other Photos From Our Trip to Old Minto: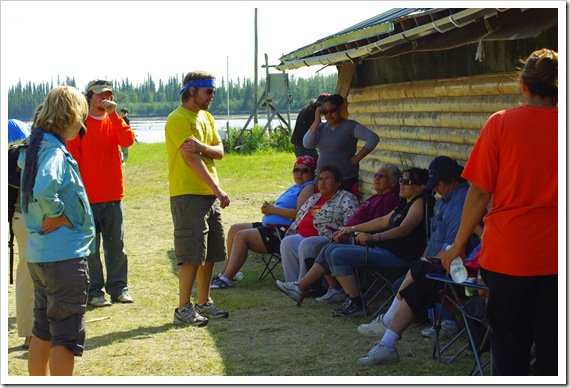 Craig chatting some Athabascan members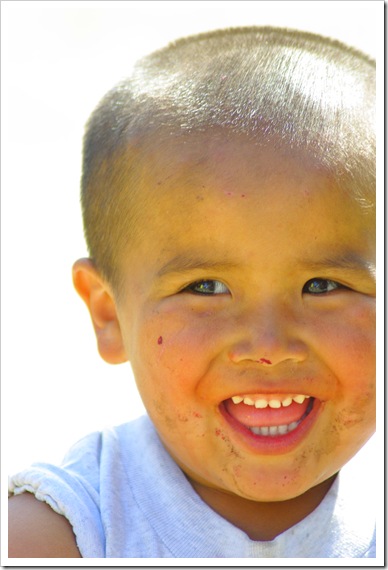 Nothing but smiles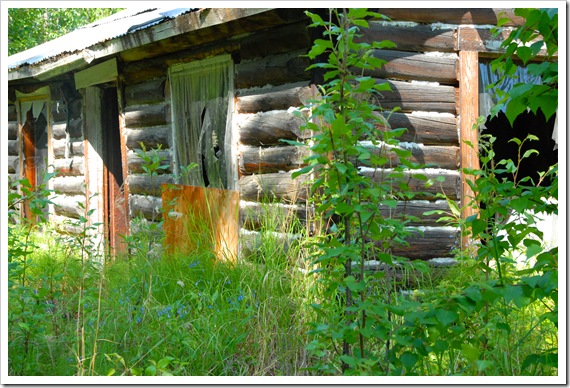 Childhood home of Irene Titus Sherry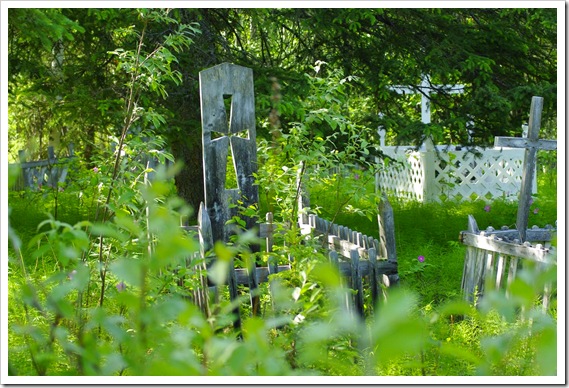 Athabascan cemetery at the Old Minto site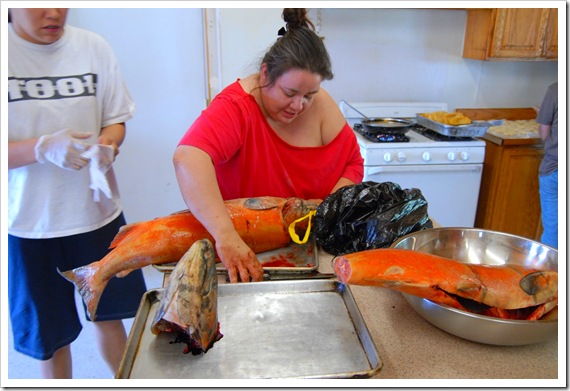 Fish preparation done to perfection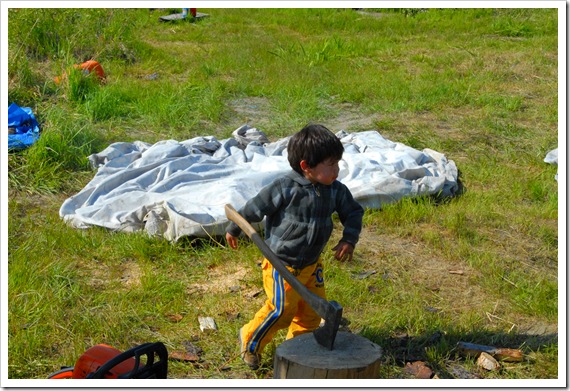 Little man showing his axe ability.  Much admiration.