This is Nels' first attempt at summing up the week. It is actually my fault that it is up a week late as we were out of internet contact for the last few days and I forgot get it posted before we got out of contact.  So this one if for a week ago and another one will be up in the next day about this last week. ~ Steve S.
February 9, 2009-February 13, 2009
Countries: Costa Rica, Nicaragua, Honduras, El Salvador
Miles Driven: 689 kilometers or 428 miles
Song of the Week: "Trouble"-Ray Lamontagne
Book of the Week:  "On The Road"-Jack Kerouac
On the Road (Penguin Classics)
Quote of the Week: "We better stock up on Doritos because you know you don't want to take your chances with the roll the dice chips at the border."-Steve Bouey explaining to us the quality and selection of local chips.
On Monday we said farewell to the gracious owner, Juan and staff at Rancho Margot.  Their combination of beautiful scenery, excellent food/service and sustainable projects makes it a must visit in central Costa Rica.  Next came the relatively simple Nicaraguan border crossing, where we put Steel on a bus to catch a flight to Phoenix to work at the NBA-All Star Game. Our first stop in Nicaragua was the beautiful house named Villa Noche, in San Juan del Sur in Nicaragua.  It is the vacation rental house of the owner of Aquaholic, the deep sea fishing company that would be taking us fishing on Wednesday, who we later found out is ex-NBA player Travis Knight. This proved to be the most relaxing couple of days we had in weeks in quite possibly the nicest house any of us have ever laid foot in.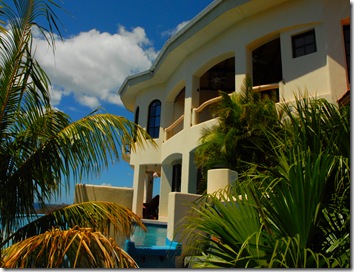 The crew awoke Wednesday with deep sea fishing on our minds.  We took to the sea, but it wasn't fishing season, and that became quickly apparent.  Our boat trolled the coast for 5 hours, and luck wasn't on our side.  The experience was not a failure, however, for our captain and assistant were great, and you can't beat a stroll on the sea with the sun on your face and wind at your back.  After fishing we got in the trucks and made our way north to Lake Xiloe for the night.  A random local guy we talked to on the street led us to his friend's restaurant/bar who let us camp on has lakeside property for the night.  We set up our big tent right on the dance floor. It seemed like the right place to rest our heads.
On Thursday we drove all day and finished in El Cuco, El Salvador.  That means two border crossings.  The first was in Honduras.  It was here that Steve S. found out that his afternoon would consist of photocopying every piece of paper he could find.  One to go here, one to go there, and one to probably start a fire later that night. The efficiency at the border was remarkable. Steve was also notified that our short drive through Honduras to get to El Salvador cost $40 per vehicle, and there was no room for discussion.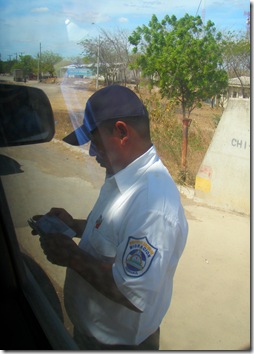 Upon entering Honduras we found out that the $20 per vehicle portion was "permission" to drive in Honduras on their terrible roads covered with potholes, but even with our $20 permission were very pleased to be stopped every 10 minutes for attempted hustles by the Honduras police. We arrived at the El Salvador border with hopes of a quick enter, but again, photocopying is a high priority, so Mr. Shoppman had two nice quarter- mile walks to the copy machine so we could leave.  We arrived late in El Cuco, ate at an elderly lady's restaurant.  Steve S. asked her about a place to camp and knew she was in charge when she ordered the two policemen eating in her cafe escort us to a beach spot where we camped for the night.
Luckily the Friday morning tide didn't wash our campsites away on the beach, so we headed to the exact opposite end of the spectrum.  That day we awoke going to the bathroom in the woods, and ended up at a five-star resort that night.  Four hours of driving put us at our destination of the Decameron All Inclusive Resort on the Pacific Coast in El Salvador.  The list of activities ranges from scuba diving in a volcano crater to Mayan Ruins trips.  Pools, hot tubs, restaurants, bars, a gym and spas scatter the property.  We settled in, went for a swim, and then had a World By Road family dinner at the Bambu Restaurant that specializes in Thai food.  A few beverages followed, along with some dancing with a bunch of middle-aged/later-aged tourists.  We pushed on until midnight to celebrate Craig's birthday, but soon after took advantage of the comfy beds waiting for us that night.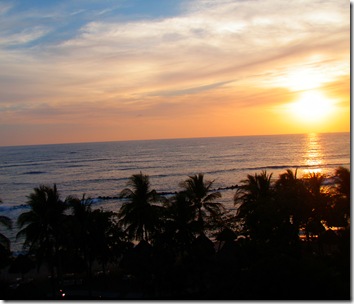 Special Thanks:
Juan Sotheim at Rancho Margot
Travis Knight at Villa Noche/Aquaholics