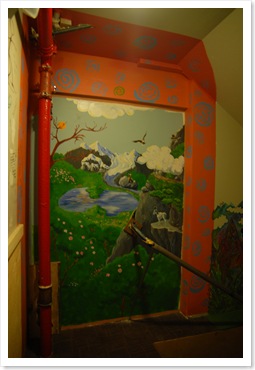 We drove to Anchorage shortly after our early morning unsuccessful fishing trip. Somehow, whenever I arrive in a big city lately I get nervous. Anchorage is not that large of a city, but in comparison to the other towns we have been in it seems overbearing! Somehow I get consumed by the amount of street lights and availability of stores! But for the next three days we are nestling in at the Alaska Backpackers Inn. Hostels have a way of putting the world into perspective. Some of the guests are foreigners to this country, others are just foreigners to Anchorage. The guests are always interesting people with lengthy stories and strong accents. This hostel was laid out with 2 floors of guest rooms; a community area equipped with games and huge T.V.; and a stocked kitchen available for all guests to use. After experiencing a journey on the road with gas station snacks, fast food, and eating at restaurants; I am very excited by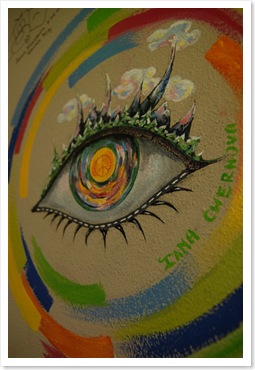 the size of the kitchen and an oven to cook spaghetti squash. Yum!
The hallways are colorful with the use of "guest graffiti" for wall decoration, inlayed remnants of mosaic floor tile and even a painted river with rocks on the floor of the community room! The guestrooms include an eclectic array of furniture with painted metal beds, log cabin style bunk beds, and even granite window sills. The hostel life always reminds me of Europe… bunk beds, strangers becoming friends, community showers where strangers become even better friends. However I opted to use the private bathroom facilities that are also available!!
I know everyone, including myself, was very thankful to get rested up at the Backpackers before we tackled our next long drive to the quaint town of Valdez! Many thanks to The Alaska Backpackers Inn for our great stay and also to Amy Johnson from the Girdwood Alaska Backpackers Inn for the recommendation.
More photos of the Alaska Backpackers Inn in Anchorage.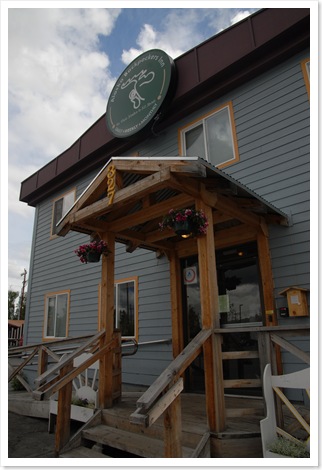 Hostel entrance.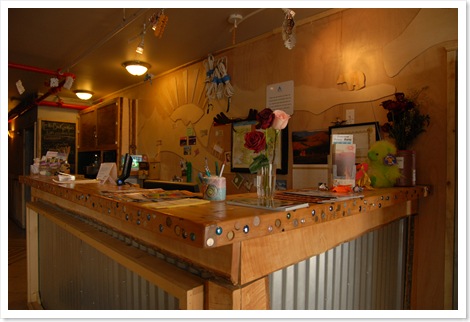 A welcoming reception area.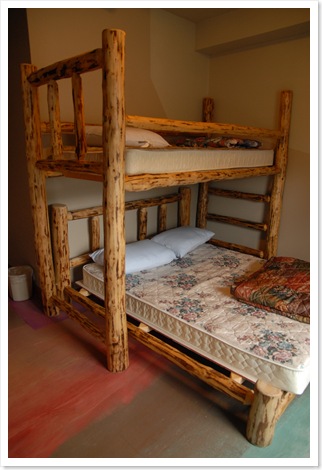 A typical room.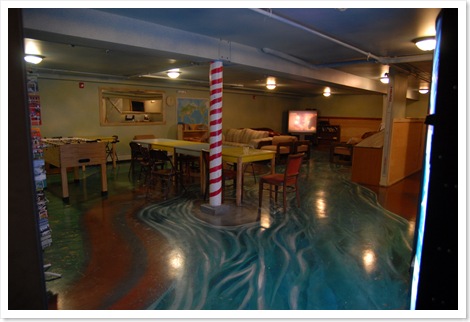 The river themed lounge.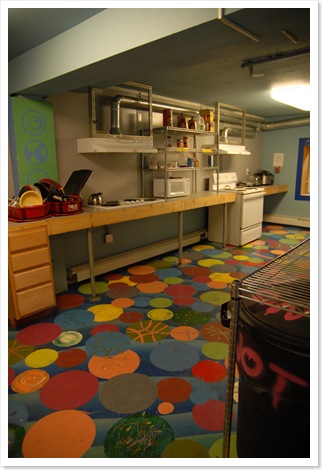 The colorful kitchen.