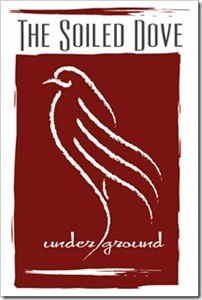 Date and Time: Thursday, May 14th from 6pm – Midnight
Location: The Soiled Dove Underground at Lowry 7401 E. 1st Ave. Denver, CO 80230 Located east of the intersection of 1st Ave & Quebec Street
Contact
Steven Shoppman
Mobile: 720.987.5977
Email: steve@theworldbyroad.com
Event Schedule
6 pm See the trucks outside and talk with the crew about the expedition.
7 pm Silent Auction Begins
7:30 pm Presentations Begin
8:30 pm Silent Auction Ends
9 pm Entertainment Begins
Learn more about what we do and why supporting us is a good thing Click Here
What do the proceeds from this event support?
So why are we not on the way to Alaska yet? While Stevinson and many other sponsors have generously helped us to get this far, weare short on the funds we need to finish. This fundraiser and exhibition includes premeires of some new video segments, photo galleries and more. At the fund raiser Denver Center for International Studies (One of the schools that TWBR has been working with), The Orbis Institute (An organization that will be partnering with TWBR for the speaking tour), and the crew will make exciting presentations. It is your opportunity to learn more about what is happening with international education in Colorado and what The World by Road is going to do to help with it. With a silent auction, prints of the crew's photography for sale, entertainment, and the chance to see the Trucks firsthand, this event will be an exciting way to learn more about the world and the expedition.
If the crew is not able to finish, they will not be able to start the educational speaking tour in January, which is the part of this whole operation that will really make a difference.  So come down, enjoy yourself, and help us get the funds needed to finish this epic journey.
Silent Auction and Event Sponsors
Would you like to sponsor the event or contribute something for the silent auction?  Click here