Many parts of the world are still left undiscovered for all practical purposes.  In fact only 200,000 people live in the Southern Part of Argentina, while the country has a population of over 40 million.  When living in a metropolitan center of the world it is easy to forget just how wild parts of it are.  Our recent trip down the Austral Highway in Chile presented, to me at least, one of the most beautiful parts of the world.  The grand connection of this highway from the populated north of Chile to the undeveloped southern section was only finished in 2000 and it only services a small total of 100,000 people.  Bus service is irregular or almost non-existent, and while we were passing through it was rare to come across more than a car or two driving it all day. It is adventures like this one that really answer the regular question begged of us, "Why drive your own cars?"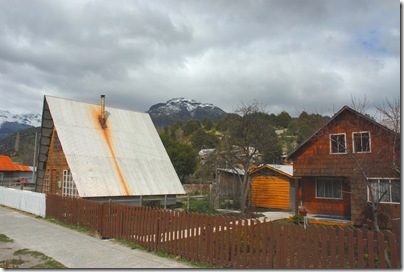 The answer is simple when you reach places like this where the lack of your own transportation makes the journey nearly impossible.  We were drawn to this area specifically by an organization called H20 Patagonia in Futaleufú, a town just across the border from Argentina. They are a rafting company providing enthusiasts with the opportunity to enjoy the rivers here at are said to be some of the best rafting on the planet. Laura was in touch with a woman named Adriana who mentioned the volcano that exploded in Chaiten about 6 months ago devastating the area with deep ash covering everything for miles.  Futaleufú has started to recover and although our customs problems pushed our schedule back, the plan was originally to attend a kickoff party to try to reinvigorate tourism in the area.  Unfortunately for the locals, their livelihood is almost completely reliant on tourists, and a mountain wonderland covered in ash does not help their odds of reaching the list of top ten hot spots for tourism this year.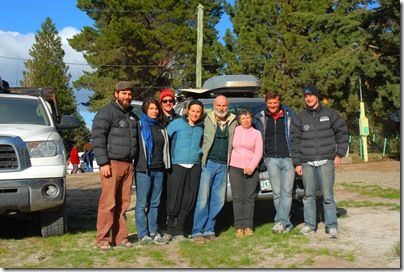 It could not have worked out better for us though and a visit to this area is a must…sooner, rather than later.  We had to stop in Esquel in Argentina on our way.  It is a reasonably sized town that had a Toyota dealership to get some work done.  We stayed the night there in a Christian couple's back yard that we randomly met while trying to find a place to camp.  The next morning we were all woken up to fresh pastries and a devout Christian woman that was happy to tell us, in Spanish of course, all about the glory of the Lord. Although I am not a very religious person, it was a quite pleasant morning of reading a couple of bible verses with the requirement that all of us had to come in and wash our faces.  I was the first one up that morning and spent about a half of an hour talking with her myself to find that her main concern was how the dirty six of us find places to shower while we are on the road.  Our departure from their yard required a short prayer, and of course a photo with our kind hosts.
We made our way across the border and started to see more and more ash.  Everything had a layer of gray.  Tomorrow Melissa will have a blog with more on the volcano.  Our experience may have been a dirty one while camping on the side of the river in Futaleufú and later in Chaitén, but seeing the destructive power of a volcano and the hopeful people that are there trying to restore this beautiful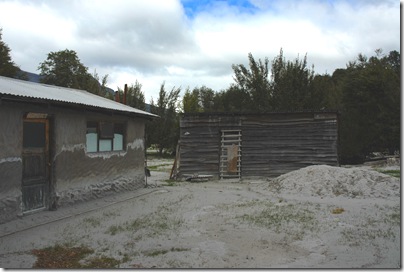 area is worth the sticky ash invading the trucks, tents and our clothes.  It is a shame to think that many people will skip this destination because of the news.  After spending time with the locals and seeing what has happened to them, the sooner you can get to this area and go rafting and stay in the hostels and hotels, the sooner these people can repair the damage.  And the best part is that you will have the whole area that is normally full of tourists all to yourself.  Just outside of Chaitén we stayed at a campground with hot springs right on the river, and of course we had all the facilities to ourselves.  The hot geothermal baths were a great way to soothe our stiff joints from sleeping on the ground and sitting in the car for so long.
From Chaitén our eyes were wide open for the next 4 days on our way to Mt. Fitzroy and Chalten in Argentina.  The steep walls of this glacial valley were full of waterfalls, gorgeous rivers, snow capped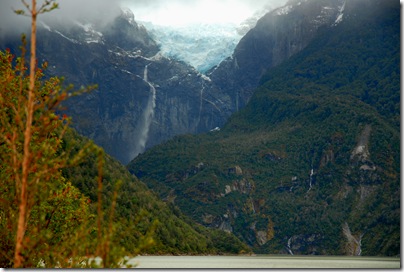 peaks, and even a stunning glacier that hangs thousands of feet above a lake.  Over and over we all made comments back to each other about Peter Jackson mistake of doing Lord of the Rings in New Zealand instead of here.  This is certainly a perfect stage for a fantasy movie about a mythical land full of magical creatures.  I suppose that the logistics of producing a movie in a place only accessible by sea or miles of curvy potholed roads is probably not the most sound business decision, but for a crew of adventuring overlanders, we could not be more happy.
The final miles of this road took us over an amazing pass from Chile back into Argentina, and over the high peaks and mountain passes the scenery changes from rainy wet forest to the semi-desert landscapes of Argentinean Patagonia.  It is hard to believe that this region of the world has remained largely undeveloped until the 80s.  With beauty like this it would seem hard to keep the hotel chains and capitalists away.  Somehow it remains a wild place that will keep jaws dropping in amazement of the beauty and hearts pumping for what each morning will bring on an adventure here.  For five days we camped along this amazing road and are now finishing out the rest of this week filming and exploring the area around Chalten and Calafate in Argentina.  This may be, at least geographically, one of the most exciting segments of the expedition so far.
The Hot Springs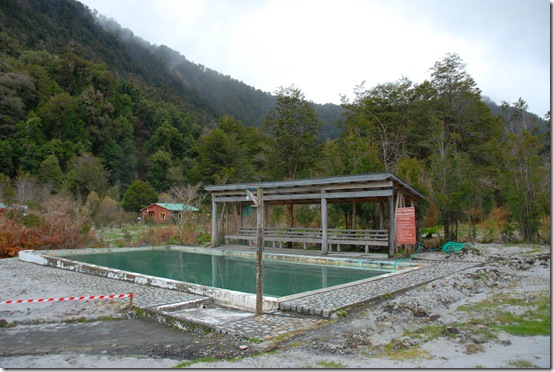 Chaitén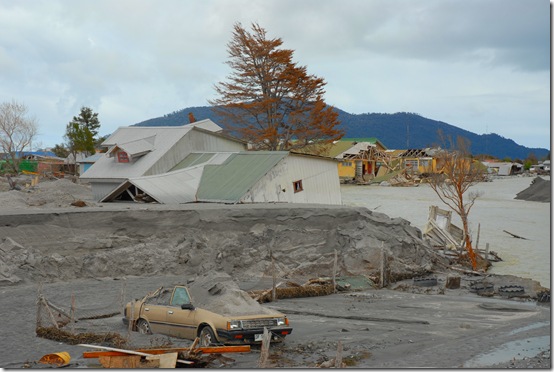 The pass back into Argentina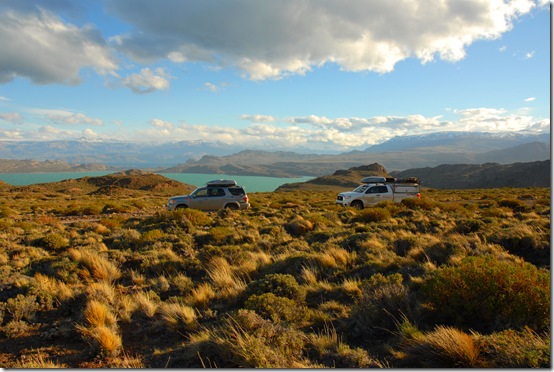 Mt. Fitzroy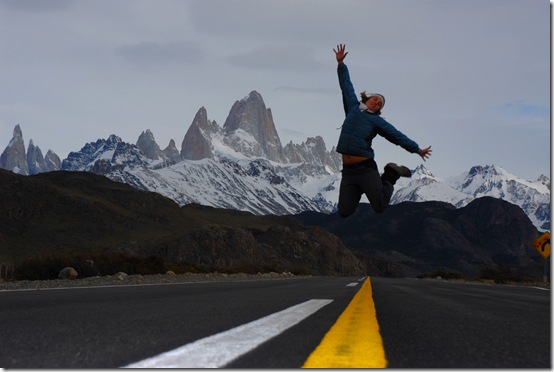 INSERT_MAP