Countries: Canada, United States of America
Miles Driven:Â  1,787 Miles
Song of the Week: "Nowhere To Hide" –Trampled By Turtles
Book of the Week:  "Fire On The Mountain"- John Maclean
Fire on the Mountain: The True Story of the South Canyon Fire
Quote of the Week:  "Be careful out there.  You're camping on the bear trail.  They just woke up, and they're hungry."-Karen, the Bartender/Camp Attendant at the Sealaksa Bar, in Hyder, Alaska, warning us on where we were staying.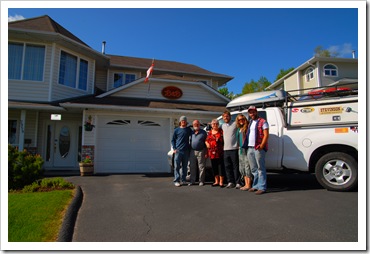 We put some miles behind us this week, that is for sure.  We took off from the wonderful home of Rosel and Wilf at their bed and breakfast in Prince George and headed north.  Again, their hospitality was incredible, and it was a pleasure for all of us to sit at their table to have breakfast with them.
Meanwhile, Steve had talked to some people, and they had told him that Hyder, Alaska was a must see on our way north, so that is exactly where we went.  It sits in the southeast corner of Alaska and is known as the, "Friendliest Ghost Town in the Alaska."  It has the feel of a deserted Old West town, and boasts 100 people in the summer and 60 in the winter.
We liked the the little town so much we couldn't just stay one night, so we made it two.  As the quote of the week states, we camped right on a bear trail, and had a beautiful scenic view of the surrounding mountains.  We were able to get a hike in to the Pacific Coast, and again were in awe of the scenery.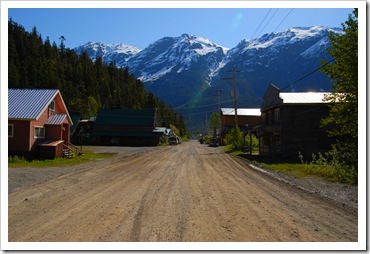 From Hyder we headed north to do battle with the vastness of the Yukon.  It is so sparsely populated and desolate that it was really interesting, yet eerie to drive through.  That, combined with the fact that the sun never really goes down, really played a trick on our minds.  It hit midnight, was light as day, and we couldn't find anywhere to stay, so we pulled off a side road to camp along a little body of water.  The mosquitoes were out in full force, but that wasn't half as bad as the number of bear paw prints covering the area.  There was no other choice, and we had a long day, so we pitched our tents and fell asleep.
From there we had 588 miles left before we'd hit Fairbanks, and had the pleasure to drove on what I'd like to call "Trampoline Highway."  The bumps and almost "jumps" in the road made for an almost carnival ride in the trucks, but we made it to the border, and then our final destination of Fairbanks.
It was here that we were accommodated by a very nice couple at the Minnie Street Bed and Breakfast.  They've had the bed and breakfast for 18 years, and you can see how they have perfected their business in that time.  There service and hospitality were more than gracious, with comfortable and cozy rooms, and incredibly delicious food.  Minnie Street Bed and Breakfast is a must visit in Fairbanks, Alaska.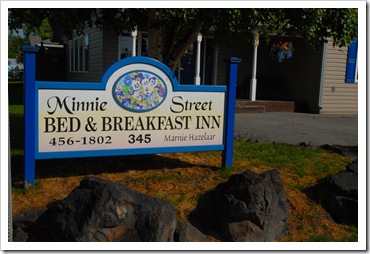 Today, we're heading to the dining room to have some breakfast, and then we're heading north to Prudhoe Bay.  We've been battling BP to get access to the very end of the road, without much luck, but we'll see what happens.  It'll be great for all of us to finally make our way up there and complete the final part of the journey, reaching the most northern part of North America.  We're ready.
Special Thanks:
Rosel's Bed and Breakfast
Minnie Street Bed and Breakfast
Other Photos From The Week: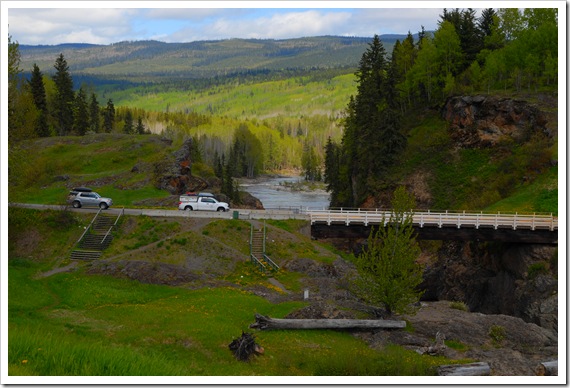 Heading North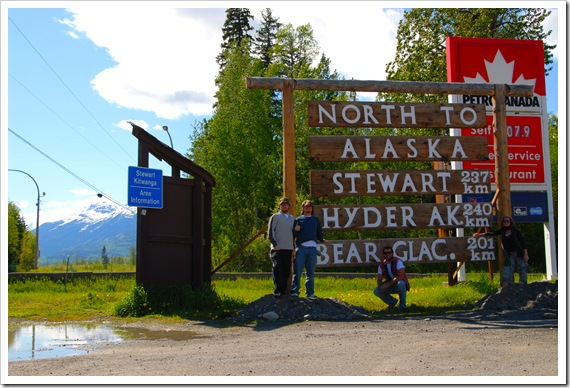 North to Alaska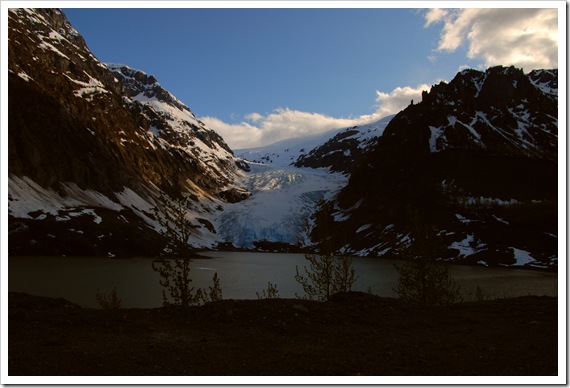 Glacier Ice just before Hyder, Alaska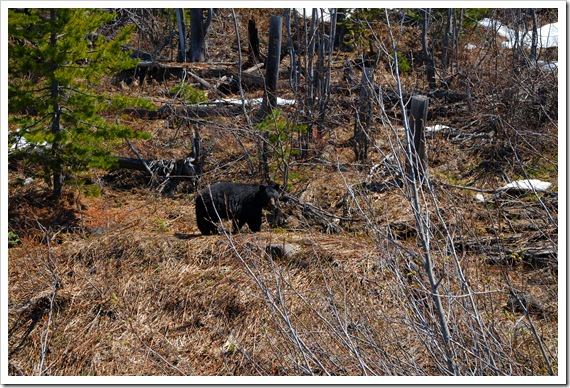 One of the many black bears we saw this week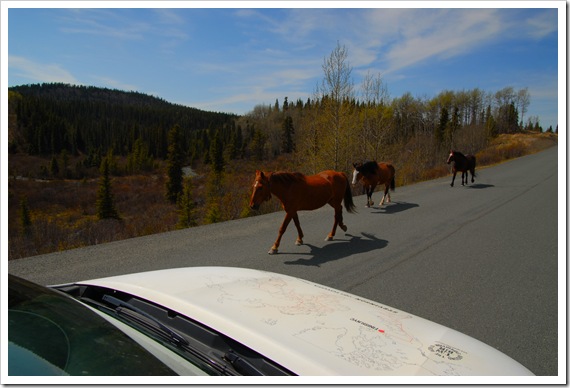 Some horses, unattended, just going for a stroll on the road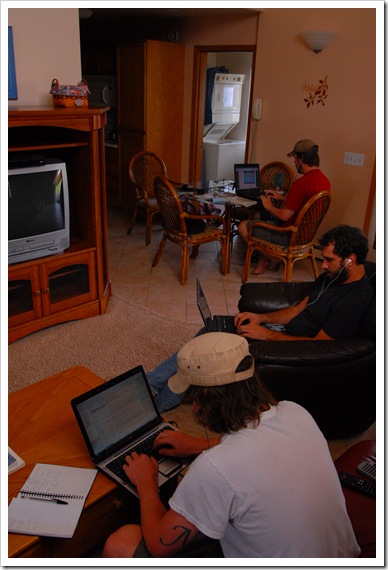 Celeste working the camera, while the rest of us work on the site