In the United States, you may not have heard about the driving the "Cape to Cape" run . I guess there may be some scenic drives or highways that go from Cape A to Cape B, but the Cape run I am talking about is the drive from North Cape, Norway to Cape Agulhas, South Africa. It is a drive that overlanders dream about and only a handful actually complete in their lifetimes. There are obviously more direct routes to drive from the northern most point in Europe to the southern most point in Africa, but for us, the journey covered roughly 17,000 miles, spanned about 110 degrees of latitude, took us through 29 countries and lasted approximately 6 months.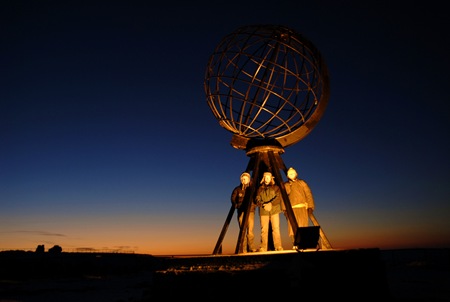 Six months ago, we were in the far northern reaches of the Arctic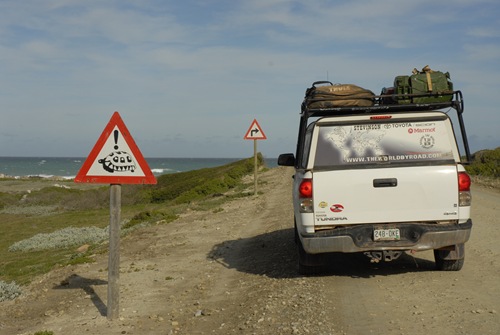 As we made our way to Cape Agulhas, instead of reindeer, we were on the lookout for turtles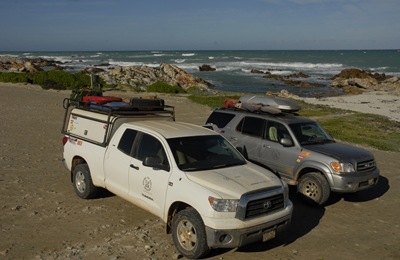 Although chilly, it was a bit warmer at 34.5degrees South latitude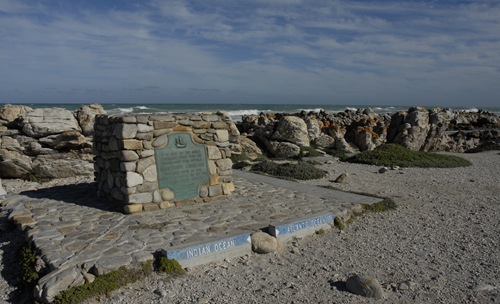 The marker in Norway was nicer, but where else can you swim in two oceans at the same time!
We are not the first people to drive the Cape to Cape run, but it is definitely a small number of people, mainly Europeans… I can probably extrapolate a bit further, hedge a bet from our experiences and say that most of the members of the Cape to Cape overland family are either Dutch, Scandinavian or South African. Now add some nutty Americans to the group. I am fairly certain that we are the first Americans to complete the Cape to Cape run as part of our overall expedition. We received a lot of support and encouragement along the way. In fact, some South Africans we met in Angola shouted enthusiastically "finally, some Americans with some balls," when we stopped on the side of the road to chat. The road was very tough at times, but we made it and looking back it was well worth it. We still have a good portion of the trip left, but this was a major segment of the expedition and one that we anticipated would be one of the toughest. I am sure South America will hold some surprises in store for us, but our experiences here in Africa will help us to prepare for what the next continent throws our way.
INSERT_MAP