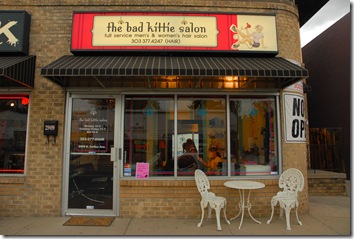 Being on the road isn't exactly becoming for a girl… or a guy, for that matter. One loses sight of their  appearance, not necessarily by choice, but by diversion. We have Nels with a mop on his head resembling that of a bum, a whole crew full of split ends, and a lack of style that would make any hairdresser scoff. Luckily for the crew, two wonderful ladies, Laura and Lolly at The Bad Kittie Salon, located just off Colfax in the Blue Bird District, helped us find our way out of the style dungeon the road put us in. At first glance the ladies didn't think they had much of a challenge ahead of them. After the wash and a couple of snips, the women needed a drink. Lolly filled her cup, rolled up her sleeves and took on the madness of Nels and Steel's rats nest.  Laura, manning the other chair, went about the task of the never-ending head of hair on top of my head. I'm pretty sure she was sore the next day.
The salon's talent is impressive and the ambiance is unlike any other. Laura's station is set in the front where a giant window showcases Colfax Ave. "The Fax" is a one of a kind road traveling through the heart of Denver. Diverse characters walk the busy street for work, commuting, or simple entertainment. I highly enjoy sitting back in the chair and staring at the busy world outside. There, however, is much more entertaining things going on within the salon itself. Once a month local artist's work is rotated throughout the salon, giving a medium for the starving, hardworking, likeminded, creative souls.  This month they are hanging a collection created by Kelsey Beatrix Dalton. Last month's artist was that of a good friend of mine, Steven Schaffner. His work is currently posted on their website, and I highly recommend you check it out! www.thebadkittiesalon.com
The Bad Kitty also regularly organizes and participates in fashion shows, art shows, and school and food drives. They truly enhance and promote happiness and beauty within the community. Prior to me joining The World by Road crew I got the opportunity to engage in one of their local events. It was their 2008 Fourth of July Fashion Show, in which they teamed up with a local designer, the owner of Fabric Lab, to model the latest line. This event was one of their first and the photographer happened to not show up.  My camera is never out of reach, so I offered my services and snapped a few head shots before it was my turn to do the cat walk.  It was a great night, and really shows how much Bad Kittie cares for their community.
Special thanks to Laura and Lolly! We will be able to confidently make our way to Alaska with style and grace.
Photo Exhibition of Celeste, Nels and Steel's Hair: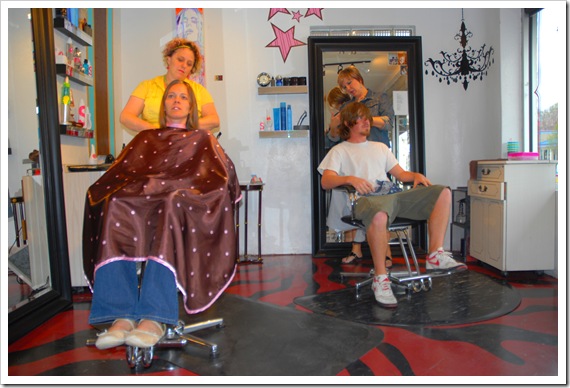 Laura and Lolly about to get to work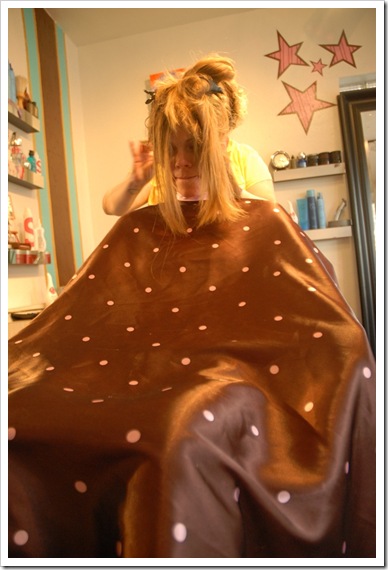 Laura getting to work on my head of hair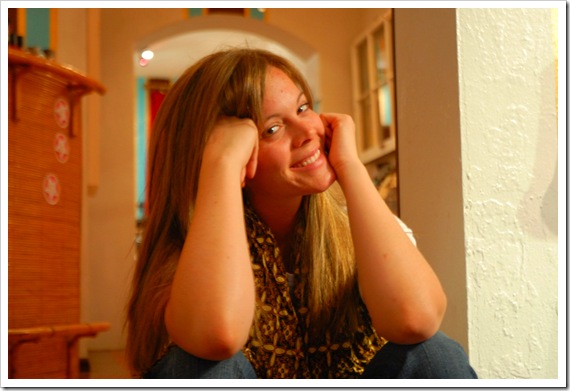 Smile says it all.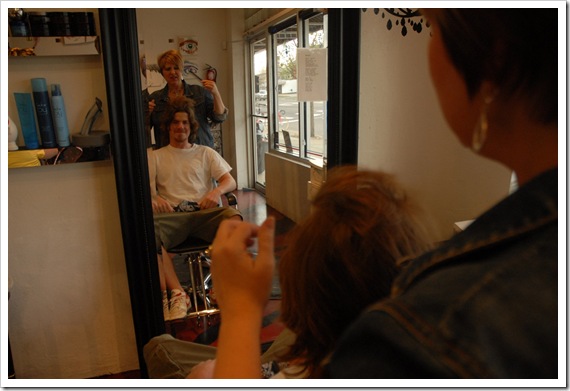 Please note Lolly's look in regard to Nels' hair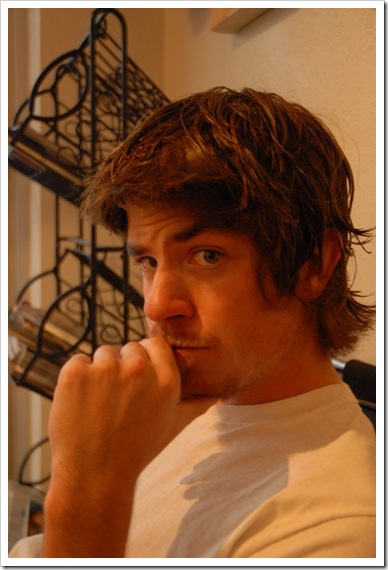 Finished product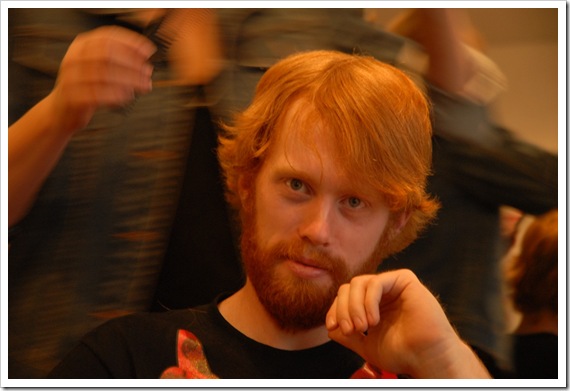 Lolly about to work on Steel's mane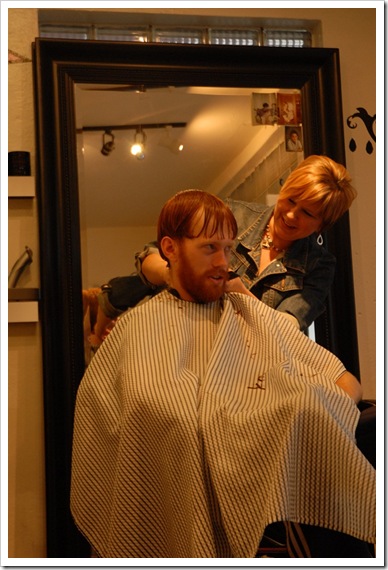 In the process of sculpting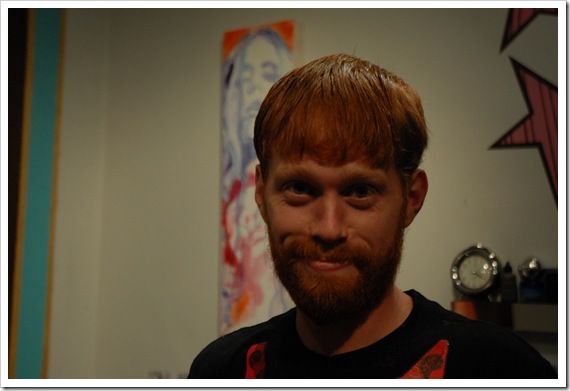 Finished work of art