As with most good things in life, they all seem to come to and end sooner or later. For the World by Road, one of those good things was having Fernando Bischof (aka Nandor, aka F-Dude) as part of the crew. Unfortunately, Fernando's stay with us on the expedition has come to and end and it was time to say goodbye. It was tough to see Fernando go because he has been with us longer than any previous crew member on the expedition, over three months, and we all got to become pretty good friends.
Not only was Fernando a good friend, and will continue to be, he was an invaluable part of the expedition. Even though a few of us on the crew know our way around the Spanish language, you really realize how much of a help it was having Fernando on the team to translate and interpret now that he is gone.  It was especially nice to have someone like Fernando around to guide us through the problems we had with customs in Argentina as the technical nature of the discussions there was beyond all of our comprehension levels. In fact, on the very day Fernando left we found ourselves in the middle of a very difficult situation that required someone with a proficient grasp of both English and Spanish who could communicate our needs exactly… more to come on that incident later.
Fernando was also genuinely interested in pretty much everything and as a result of his inquisitive nature, we were all able to learn a lot more about the places we were traveling through and the people we were meeting than we could have learned in his absence. Fernando had traveled around much of South America on previous trips, so his knowledge of the area and of its history always enriched our experiences. I am really going to miss hearing "OK people, here is the situation…," coming from Fernando and his sense of humor and his descriptions of past travel experiences were always good for a laugh every now and then. As with previous expedition members, new people have met up with us to take their places, but in this case, F-Dude's replacement will have some tough shoes to fill.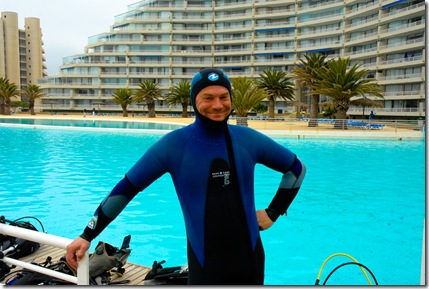 Wrecking his ears diving with the team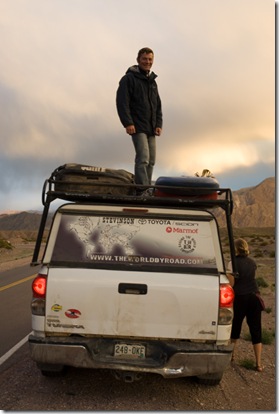 Always thinking about the view from on top of the Tundra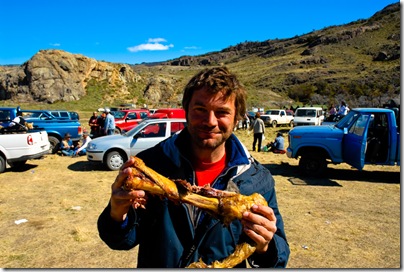 Never far from an Asado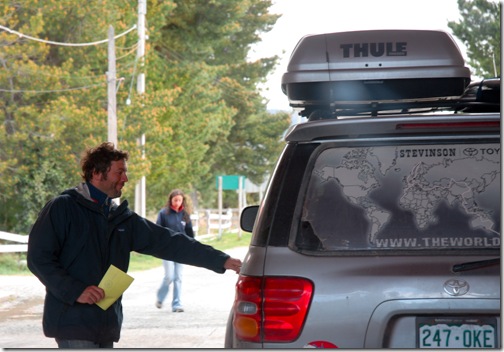 Taking the wrap for illegal produce